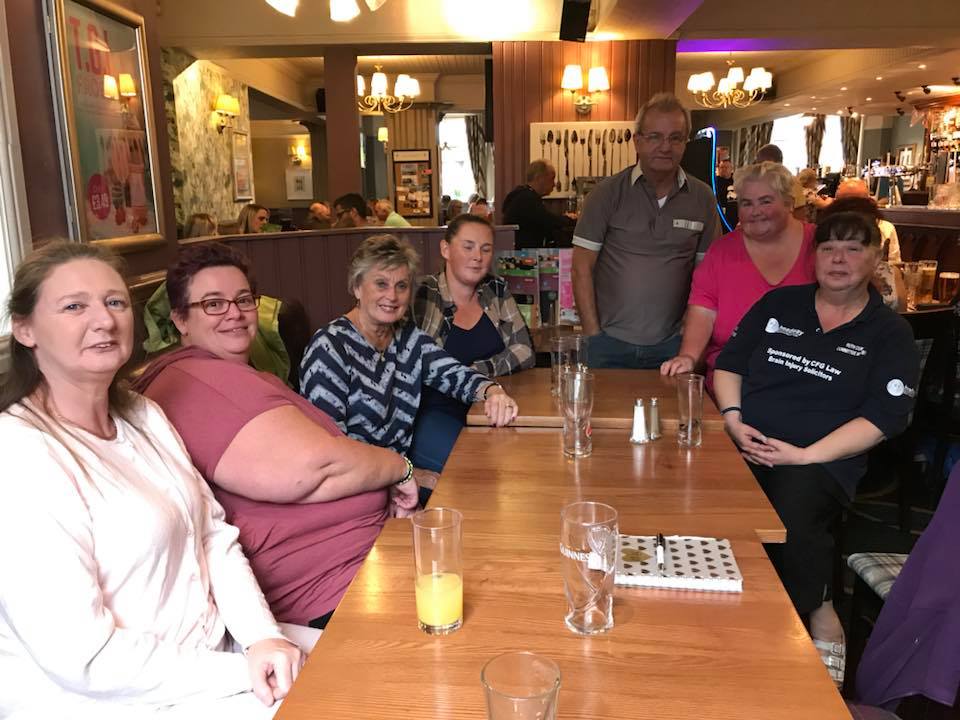 As a carer we know it can be tough to find time for yourself and get the support you need to help you care for your loved one.
Because of this we organised an informal get together inviting all carers of those with brain injuries in our local community.The first ever meeting took place on Thursday 30th August at the Highfield Sizzler pub. We had a great turn out and really appreciated all the excellent comments, suggestions and general chat the group had throughout the evening.
All agreed it would be great to host these events regularly so to this end, we have arranged the second meeting of the Carers Group for Thursday 27th September at The Hungry Horse, Cherry Tree pub 317 Vicarage Lane, Blackpool FY4 4LP.
All carers are welcome – for an informal get together, allowing carers to take some time out and meet with others in a similar caring role.
Register your interest to attend via our Facebook event page, or simply turn up on the night?