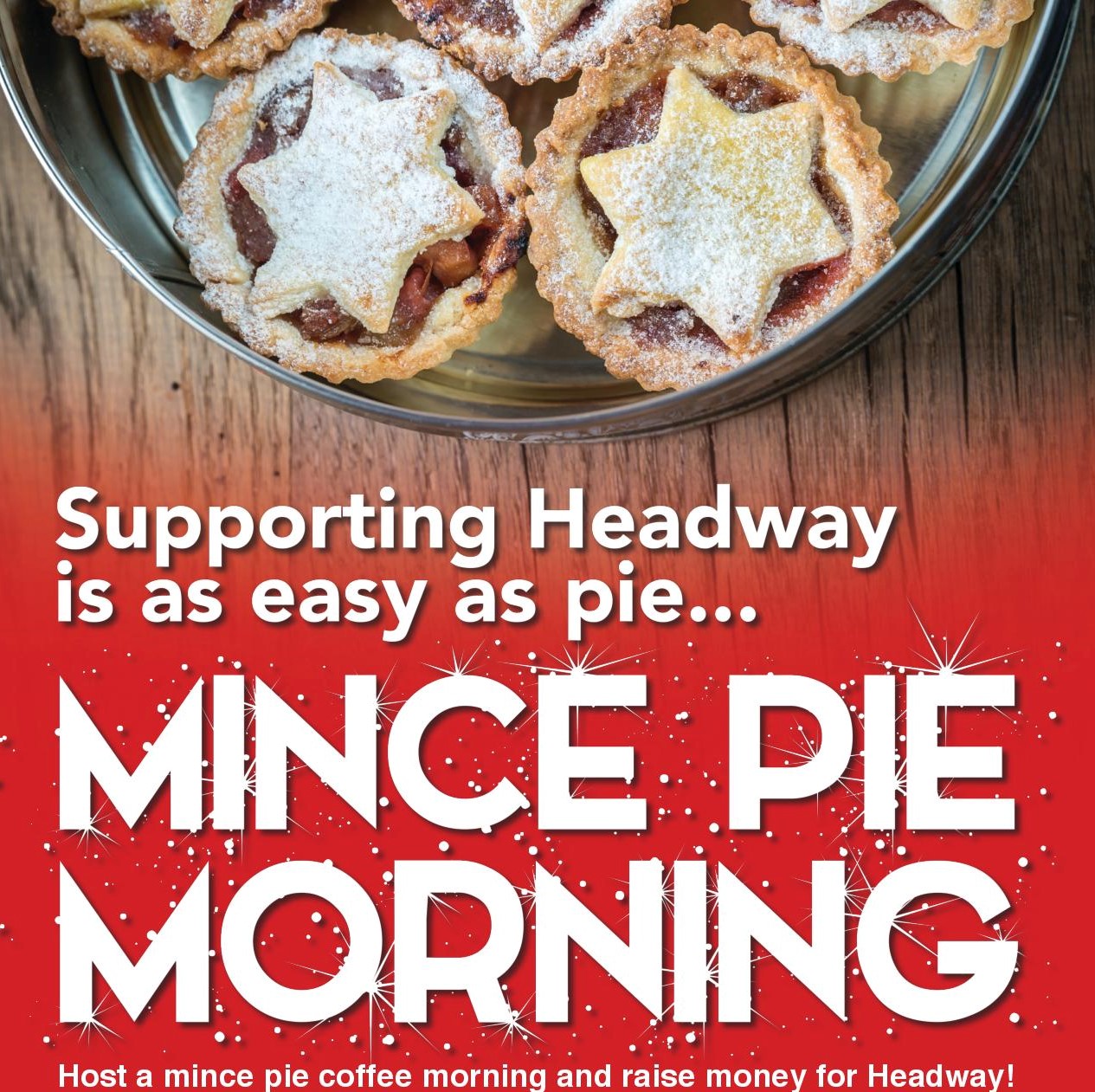 The event is a great chance to raise money to help people affected by brain injury while sharing some lovely Christmas treats over a cuppa with friends or family. You could even get your work colleagues involved and hold a Headway Mince Pie Morning in the office.
Simply choose a day that suits you, bake or buy some pies, invite your guests and enjoy!
Download your FREE Mince Pie Morning Poster HERE. If you would like a poster delivered to you, please get in touch with us on email at general@headwayblackpool.co.uk  or phone on 07856 260 655. OR simply click on the poster below and print your own copies.
As well as the posters, promote your event using social media and join in the fun by taking photos and sharing them using the hashtag #MincePieMorning.