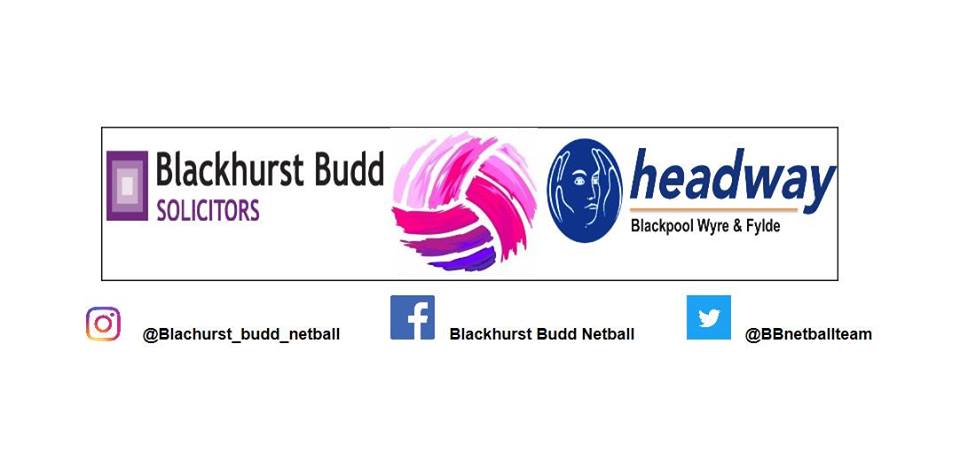 Blackhurst Budd Netball team are organising a charity netball game VS their sponsors, Blackhurst Budd Solicitors to raise money for Headway Blackpool, Wyre and Fylde.
On the day there will also be a charity raffle.
The BIG Match will take place on Sunday 2nd June at 12noon. Venue TBC
Admission:
Adults: Minimum donation of £2 per entry
U16: £1 donation per entry
(Each entry will receive one free ticket towards the raffle)
If you are able to donate any prizes for the raffle please contact the Blackhurst Budd Netball team
Good luck to both teams!