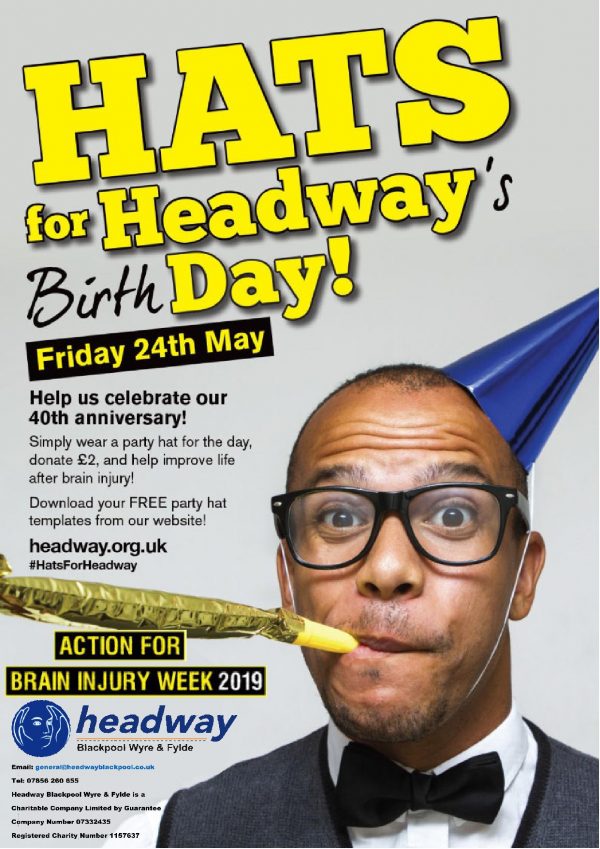 During this year's national  'Action for Brain Injury Week' (20th -26th May 2019) we will be celebrating 40 years of the national charity Headway! Find out more about the birth of the national charity here.
As part of these celebrations, on Friday 24th May, we will be taking part in our annual 'Hat's for Headway Day.'
We'd love you to join us in the celebrations by creating your own unique hats and wearing them on the 24th May, share your pictures on social media and tag us, Don't forget to use the hashtag #HatsForHeadway and you will be entered into the national competition!
This is a great opportunity for community groups,  schools, office teams and anyone else for that matter, to get involved! Share the poster with your group ahead of 24th May, request a donation to your local Headway Blackpool  group and then on the day wear your crazy and silly creations, all while raising awareness of brain injury and the huge numbers of local people this affects everyday.
If you'd like some copies of the poster please get in touch general@headwayblackpool.co.uk