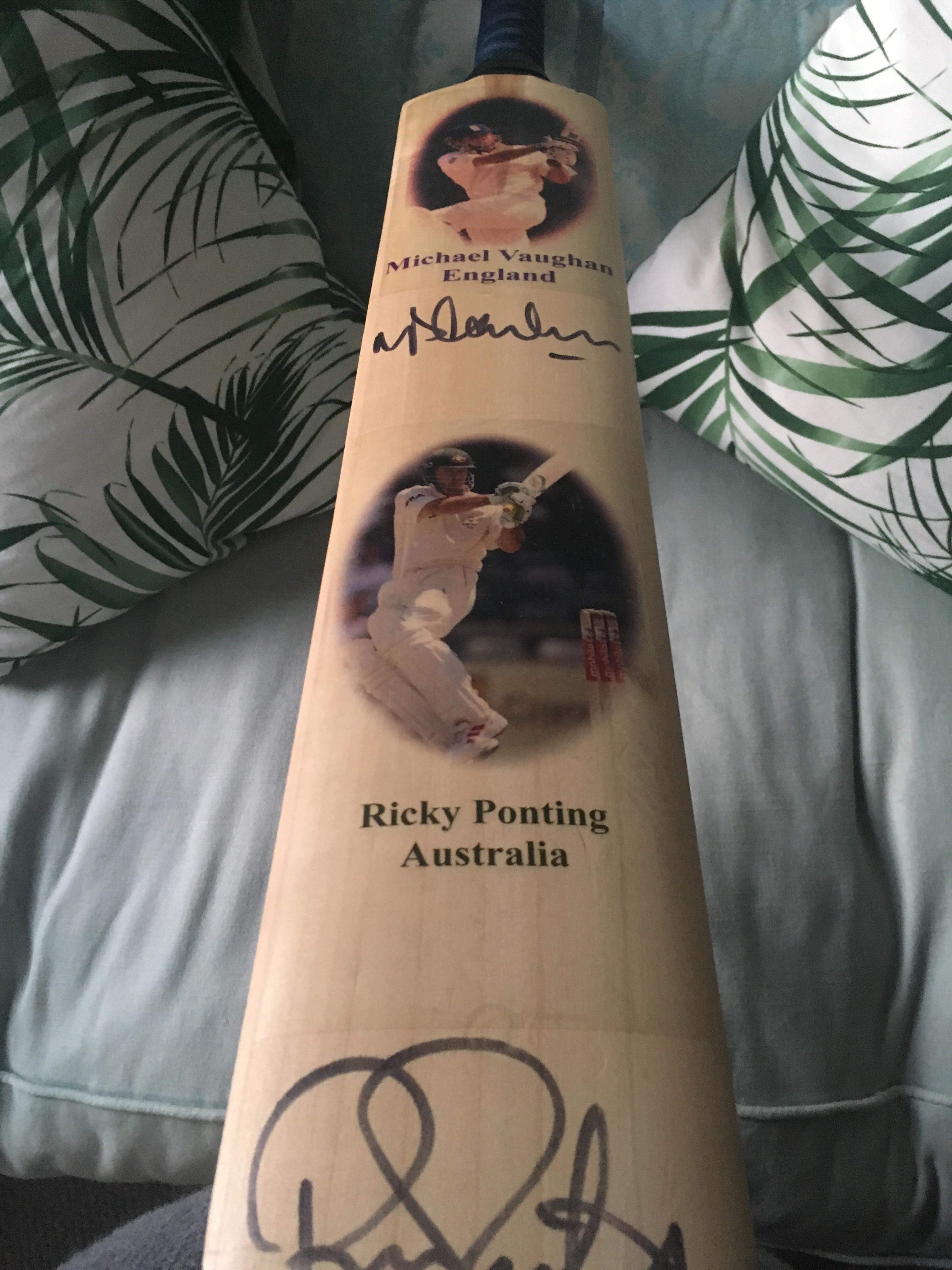 We are very pleased to welcome silent auction bids for this amazing Ashes Cricket Bat – signed by both 2005 Ashes captains, Michael Vaughan, England Captain and Ricky Ponting, Australian Captain.
This fantastic piece of sporting memorabilia will be auctioned at our annual Charity Quiz Night at The Taps in Lytham on Thursday 7th November.
To be in with a chance of securing this valuable item, please submit your silent auction bid to Samantha Ashcroft, Network Coordinator sam@headwayblackpool.co.uk  – who will collate all the bids and announce the winner of the item on the night of the 7th.
Don't miss your chance to secure this piece of cricketing history! Ideal for a very special Christmas present!
Get bidding!