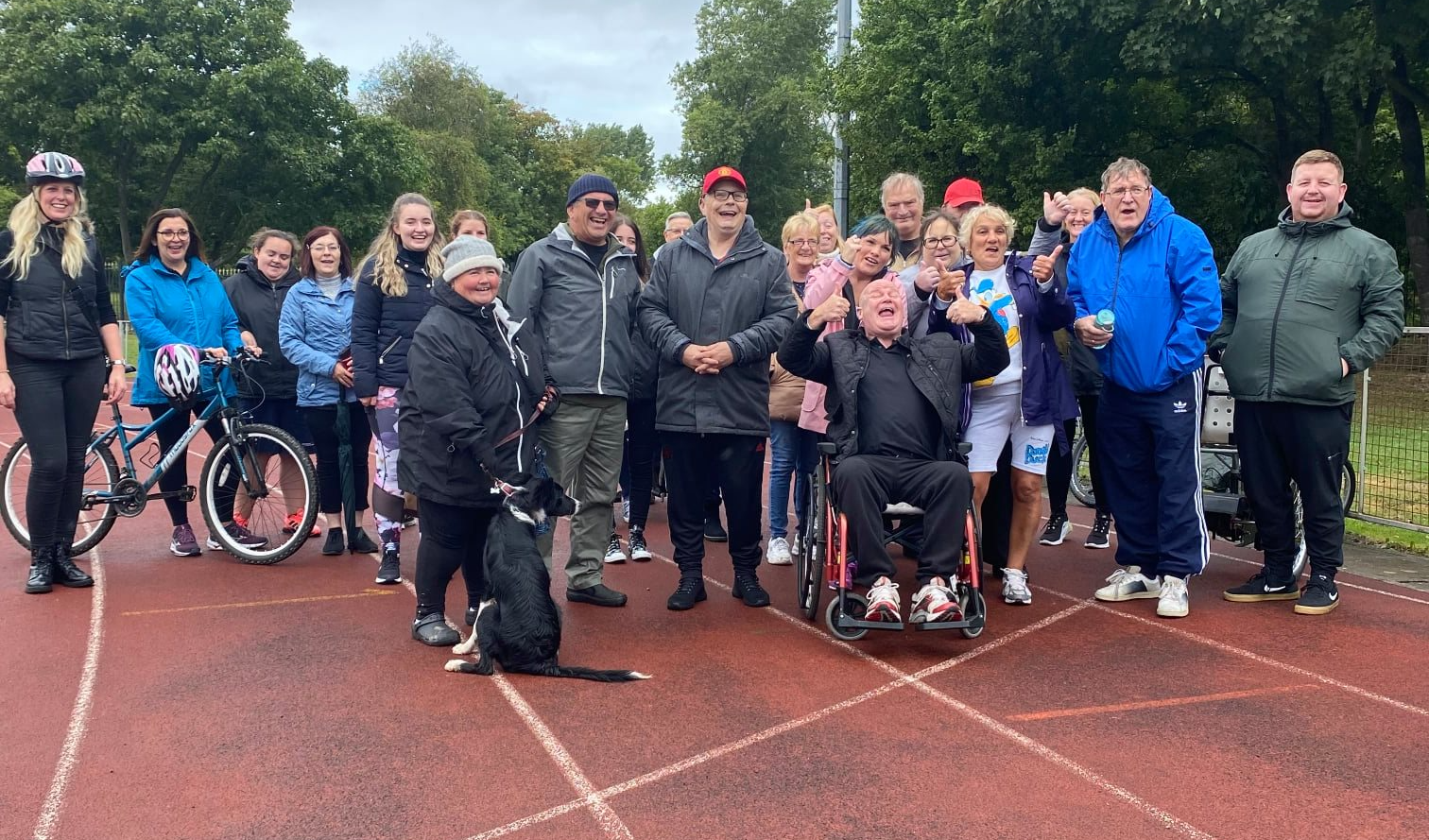 Keith Whigham Headway Blackpool member explains how the idea for the epic cycle challenge from John O'Groats to Lands' End (and back!) came about!
"I came up with the idea of the charity bike ride as a way of raising money for Headway Blackpool, a charity close to my heart and one that I'm heavily involved in as a part of the committee as well as being a member myself. It's been really difficult to fundraise over the past year due to the pandemic and the lack of any in-person, indoor fundraising events. There had been talk of a sponsored parachute jump as a way of raising funds. I had been in the Royal Air Force for 23 years and there was no way I was bailing out of a perfectly good aircraft unless, God forbid, I had too!  So, I thought of a money raising idea that I and others could safely participate in.
I put the idea of a virtual cycle ride to the committee, and they agreed that not only was this a good way of raising funds, but it would also get lots of members working as part of a team, bringing us closer together and give us a sense of achievement. It was decided that the members along with the committee and trustees of the charity would join together and take part in a sponsored cycle ride. This sponsored event would be a virtual cycle ride from Lands' End to John O Groats. We agreed to undertake the 603 miles during the month of September and hoped (COVID guidelines permitting) that we could join together at the end of the month at Stanley Park athletics track to complete the final miles as a team – using accessible bikes from the amazing Wheels for All.
We quickly realised that the initial 603 miles wasn't ambitious enough as we were fast approaching it after the first two weeks of the challenge – so we decided to make the challenge even harder and cycle 'virtually' there and back! A total of 1206 miles.
We all worked hard, each adding our own total miles to the overall target at the end of each week. I did most of my miles on my exercise bike at home and my wife Angela filmed me on the phone while I did the challenge so we could post on social media and encourage more people to donate and sponsor us!
As hoped, we managed to gather as a group at the end of the month to complete the final miles as a team – it was so inspiring to see all the members get involved, using accessible bikes and really pushing themselves to take part and do as many circuits of the track as they possibly could. Even the bad weather and rain didn't put us off!
We all had a great time doing this challenge and I'm very proud that we managed to raise over £3000 for Headway Blackpool.
We all did what we could distance wise, going at our own pace achieving our own goals and more. This project brought us together albeit virtually initially and created a great camaraderie; something that is to be treasured.
The cycle ride was so successful that we have decided to make this cycle ride an annual event, quite fittingly, not just as a fundraiser but to bring us the good things we all experienced during this fundraiser.
Thank you to each and every one of my fellow Headway Blackpool members who challenged themselves to complete the cycle, to all the Trustees who got involved and also a huge thank you to everyone who sponsored us and helped us reach such a brilliant total!"
Keith Whigham
Headway Blackpool Wyre & Fylde Member
Committee Member