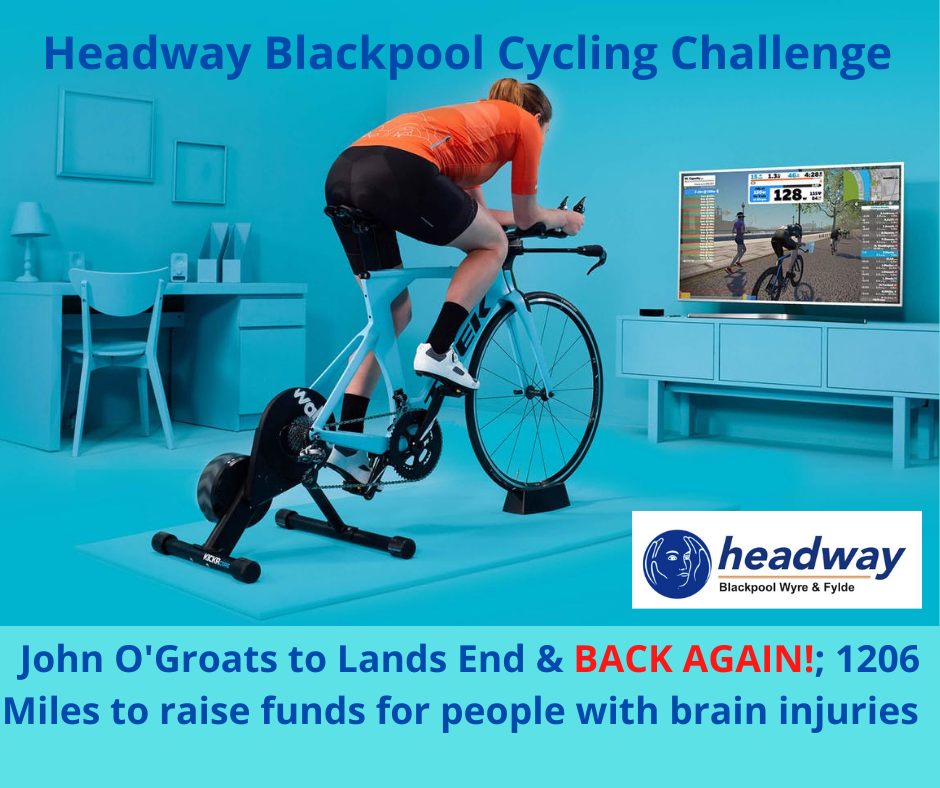 Can you help us?
During September 2021, a group of our Members and our Trustees will join together (virtually) to cycle the entire distance between John O'Groats in Scotland to Lands End in Cornwall – AND BACK AGAIN!.
A massive 1206 miles will be cycled with Members and Trustees contributing to this huge distance!
The cycle challenge will all be done virtually. This means each person taking part will clock their miles either in their own home on an exercise bike or on the roads near their home. The group will gather outdoors at the end of September to complete the final miles together at Stanley Park athletics track.
A group of 12 people taking part is made up of Members of the charity and it's Trustees.
Everyone is cycling to raise much-needed funds for Headway Blackpool Wyre and Fylde, who support local people with brain injuries; their families and carers.
Can you help boost our efforts and make a small donation?
All help is gratefully received and will go direct to supply those in need.
Background
Due to COVID-19 we have had to cancel all our vital face-to-face fundraising events during 2020 and 2021. These events raise much needed funds which allow us to continue to provide services to those with brain injuries, their carers and families in and around Blackpool.
By organising virtual events such as this cycle challenge we hope to raise funds while giving a positive focus for our Members and Trustees.